Bohemian Brides Longboards and Love
Bohemian Brides Longboards and Love
Bohemian brides, best friends, and back-to-back weddings…life on North Carolina's Crystal Coast is surely good. This was the backdrop behind our recent Boho bridal photo shoot with Kimberly and Jadranka. We hope you enjoy these final photos in Part 3 of Bohemian Brides.
Beaufort Photography Co. teamed up with a group of amazing models and wedding professionals to photograph these beautiful Boho best friends and brides on their wedding day along the Crystal Coast in Atlantic Beach, Indian Beach, and Pine Knoll Shores North Carolina.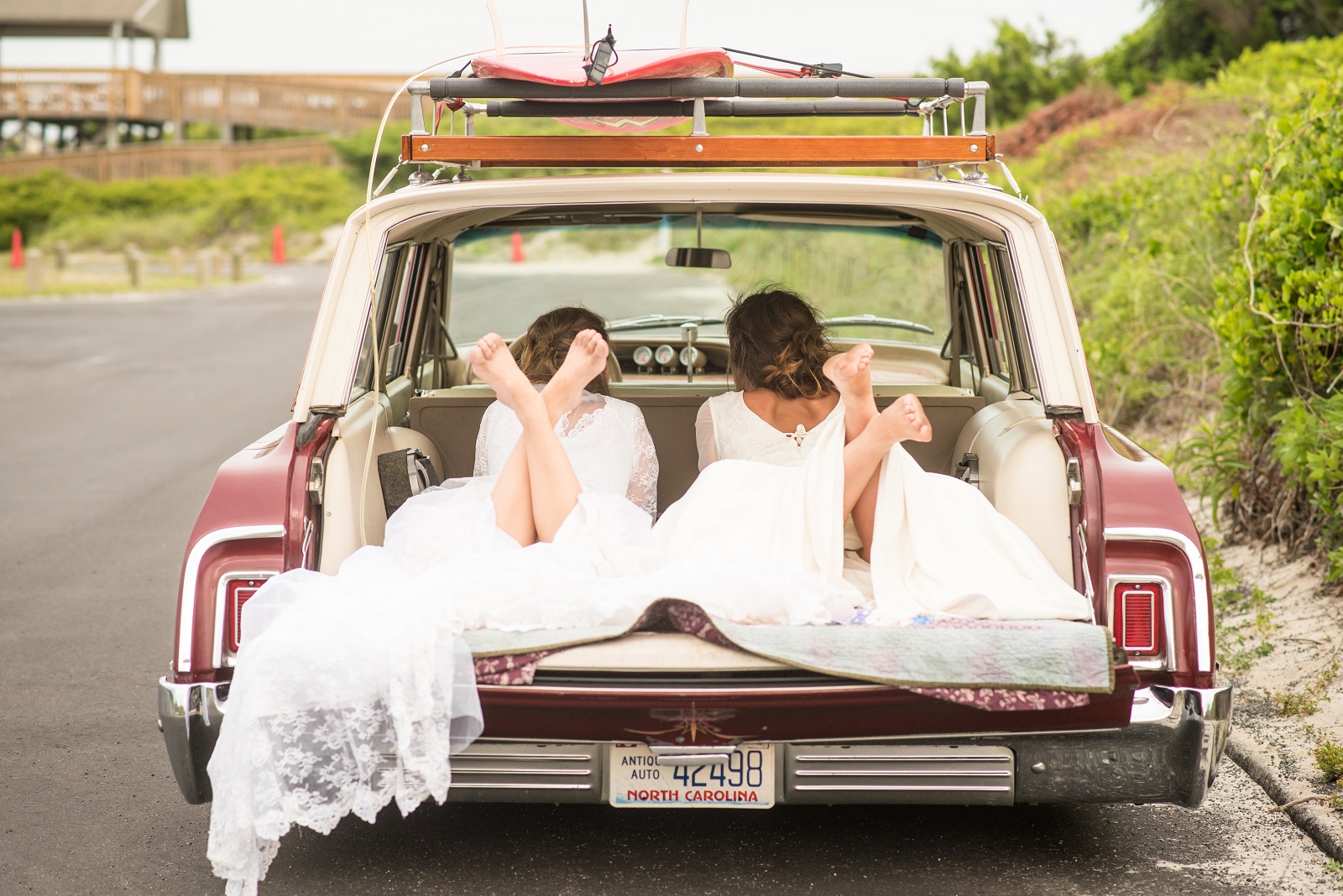 We started the day along one of Pine Knoll Shores' many beach boardwalks and slowly made our way up the Crystal Coast to the magical forests of Atlantic Beach. We wrapped up Kimberly and Jadranka's Bohemian adventure goofing around with their longboards and a choice 1964 Chevy wagon.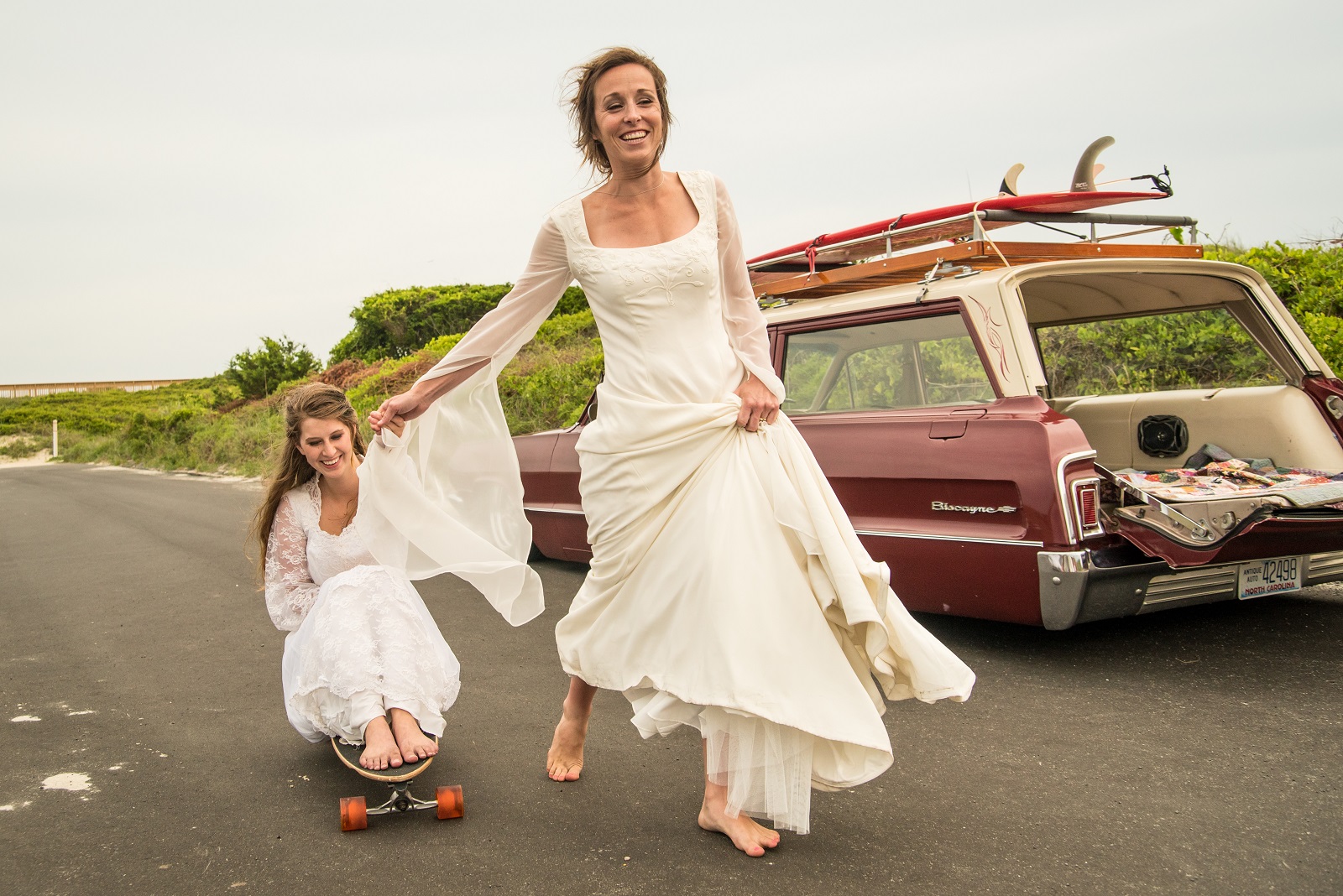 Kudos to a fantastic team of Crystal Coast wedding professionals for putting together this memorable styled bridal photo shoot. If a wedding is on your horizon, you cannot go wrong contacting and engaging with the vendors from our styled Bohemian bridal shoot:
Models – Kimberly & Jadranka
Gowns – A Change of A Dress
Hair & Makeup – The Vogue of Swansboro
Bridal Bouquets – Tildy Designs
1964 Chevrolet Wagon & long boards – Thad and Stacy
Photographer's Assistant – Ainslee
Photography – Beaufort Photography Co.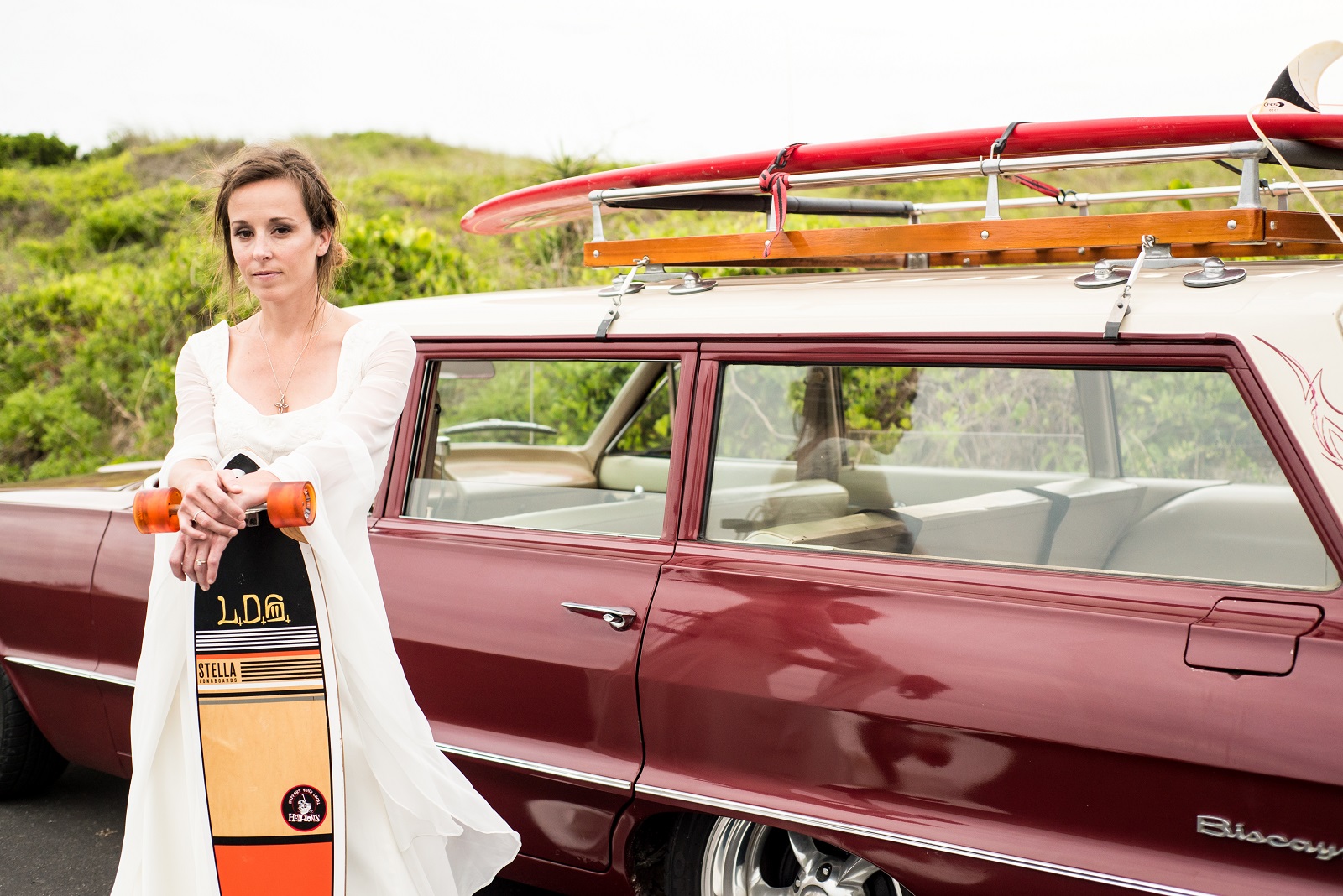 Bohemian Brides Longboards and Love…what's not to love?!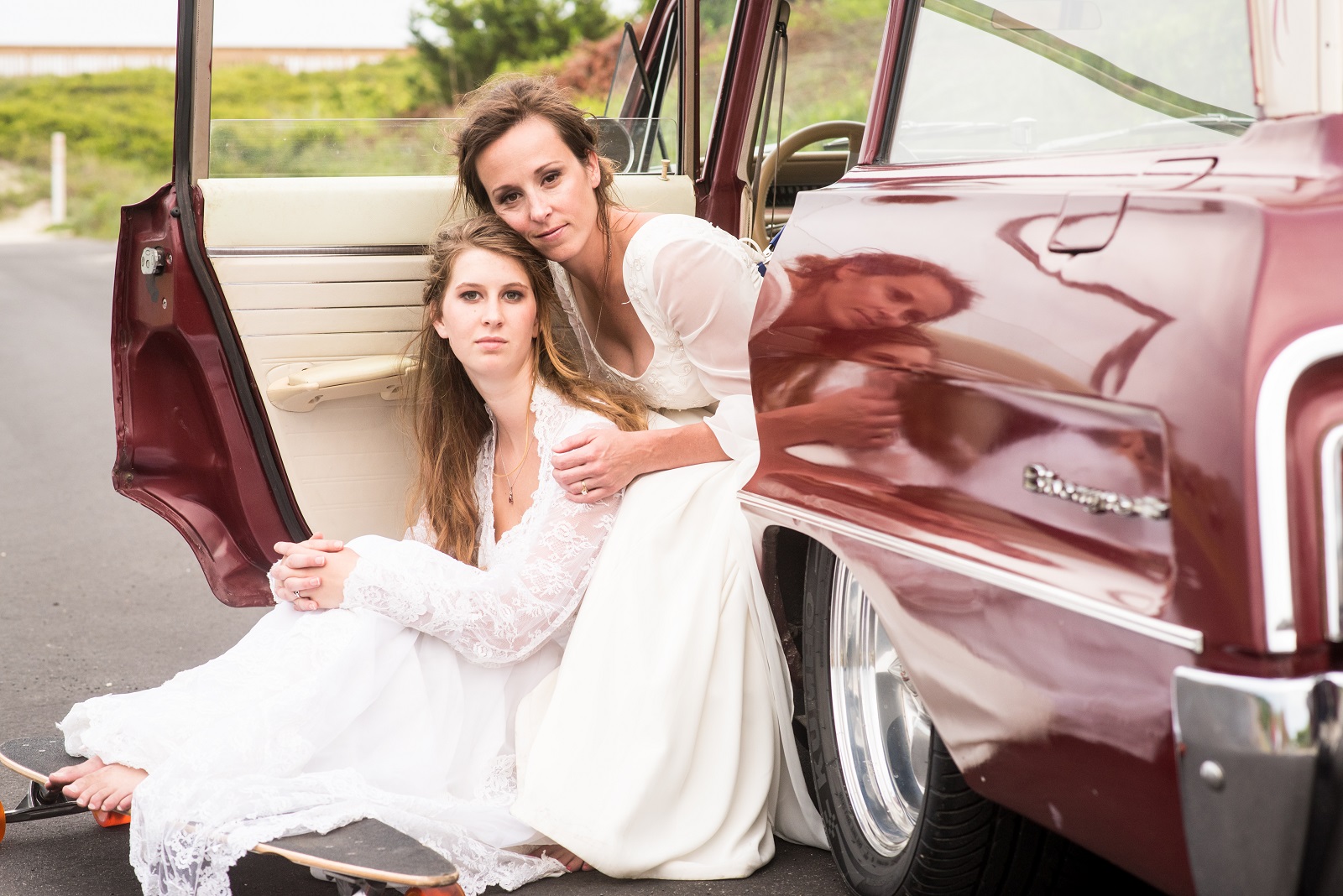 Whether here on the Crystal Coast or half way around the world, Beaufort Photography Co. will ensure your most special of days becomes even more special with photographs that will become your stamp in time. We're still booking 2016 engagements and weddings (we booked a wonderful October 1 wedding just yesterday) and, of course, 2017 engagements and weddings. It's not too early and it's not too late…it's the perfect time!