Only thing missing is YOU
Only thing missing is YOU! The beach this week was simply gorgeous. As we biked through Atlantic Beach, Salter Path, and Pine Knoll Shores, we found ourselves riding down every boardwalk and pier we could find just to get another glimpse of the sea.
While swinging down the beach from the Oceanana Fishing Pier, it dawned on me that the only thing that would make this scene more beautiful was if YOU were here. The sun was behind the clouds, a gentle breeze was coming in off the water, the gulls were circling nearby, and the waves were breaking just off shore. It was truly gorgeous. Now imagine you and your fiancee, family, or friends in the photographs.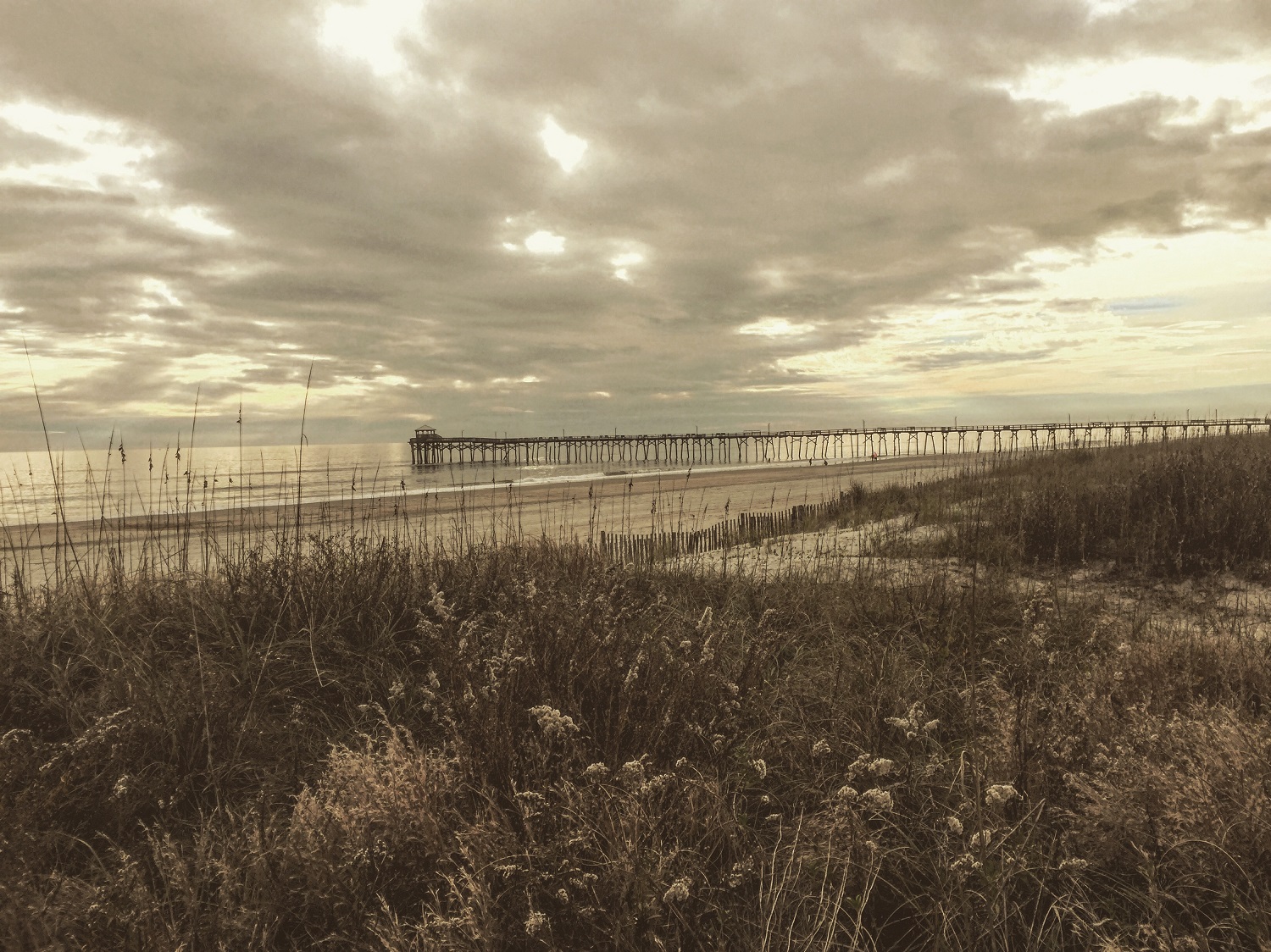 The Crystal Coast of North Carolina is one of the most picturesque spots on the east coast. As such, it really is the perfect location for engagement, wedding, and lifestyle photographs. Imagine your engagement or wedding photos among the sea, sand, shells, and sun of the Crystal Coast.
Though now is typically the downtime for most wedding photographers, it won't be long before the 2016 wedding season will be in full swing. We hope you'll take a moment to consider Beaufort Photography Co. for your 2016 engagement, wedding, or lifestyle photographs.
Within just a few minutes' drive the variety of perfect photography locations is amazing:
Sea, sand, and sun (of course!)
Quaint small towns
Parks, ponds, and piers
Prehistoric live oak trees
Historic structures
Sounds, swamps, and shores
Quiet tree-lined streets
Porches, swings, and benches
Beach bikes, boards, and boats
And just about everything in between
Jump over to our Contact Page and drop us a line. We would love to chat about how we can tell your story in pictures here along North Carolina's Crystal Coast. The only thing missing is YOU!