Photo shoot location scouting
This past weekend I happened to post a couple of photos on my personal Instagram account (@mikegothard) which mentioned I was logging some time photo shoot location scouting in preparation for several photo shoots over the next couple of weeks.
A friend in the film industry messaged me asking if "location scouting" for a photo shoot was the same as or different from that for a film. I messaged him back, "Yes and yes." As it suggests, scouting locations for a photo shoot is very similar to that done for a film, though certainly not as involved.
I have photographer friends who never ever scout locations. Instead, they use the same one or two locations for every shoot, simply varying the models or couples or lighting or time of day or props. On the other hand, I have photographer friends who consider it a creative sin to ever use the same location twice.
I tend to fall somewhere in between. While not opposed to using a location more than once, I always try to scout new and creative locations prior to a shoot. About half the time a client has determined the location they desire before they even contact Beaufort Photography Co. But about half the time the client is open to suggestions. Both ways are great and there is no wrong answer here.
If a client is familiar with the area, I encourage them to consider locations beforehand where they will feel comfortable and that have some significance to them. However, if they're not familiar with the area or it's a destination shoot, I always spend some time photo shoot location scouting.
The truth is there is no such thing as an "ugly" location. One can find beauty just about anywhere. I've shot in alleyways, train yards, swamps, junk yards, roof tops, and places I wouldn't go alone or after dark. And with a little imagination, creativity, and work, it's possible to capture some amazing photographs just about anywhere.
Below are a few photos I made during my photo shoot location scouting trip this past weekend. As you can see, the goal was not to make a "good" photograph. Rather, I shot them for different reasons. The three unedited photos below were shot simply to see the lighting at a certain time and location and angle.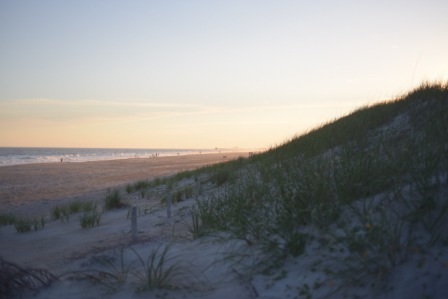 The photo below was made just to remind me of the shrimp burger I had at Big Oak Drive-In in Salter Path while scouting locations.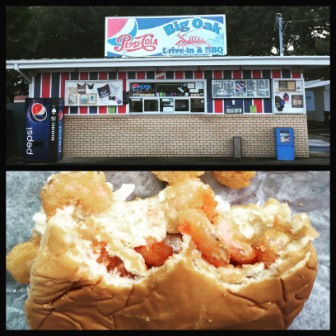 The photo below was the last of the day as I came across a sand dune and remembered why I chose North Carolina's Crystal Coast for Beaufort Photography Co.'s home base.