Surprise Proposal Sneak Peek
Surprise Proposal Sneak Peek
There are few things as exciting, or more filled with hope and expectation, than weddings. Every time we photograph a wedding, the promise of "I do" and "Until death do us part" and "They lived happily ever after" looms large in the air.
Weddings are exciting, there's no doubt about it. But a surprise proposal on the beach on the Crystal Coast is simply the best! Here's a sneak peek of Colston's proposal to Dani Saturday evening on Atlantic Beach. She said yes!
The backdrop for the proposal was a large family beach portrait for a fantastic family on vacation from High Point, NC. It was covertly arranged by Cindy, Dani's mom, and Colston, Dani's boyfriend, to simply be the final "hurrah" for their annual beach vacation.
So, after spending about 45 minutes making lifestyle portraits of the family in every imaginable combination of family members, we "decided" to grab a few final shots of Dani and Colston on the beach at the sea's edge. The signal to Colston was when I shared with them the preferred pose for our final photos of the evening. At that moment, Colston got down on one knee, pulled out the ring, and the screams and tears began!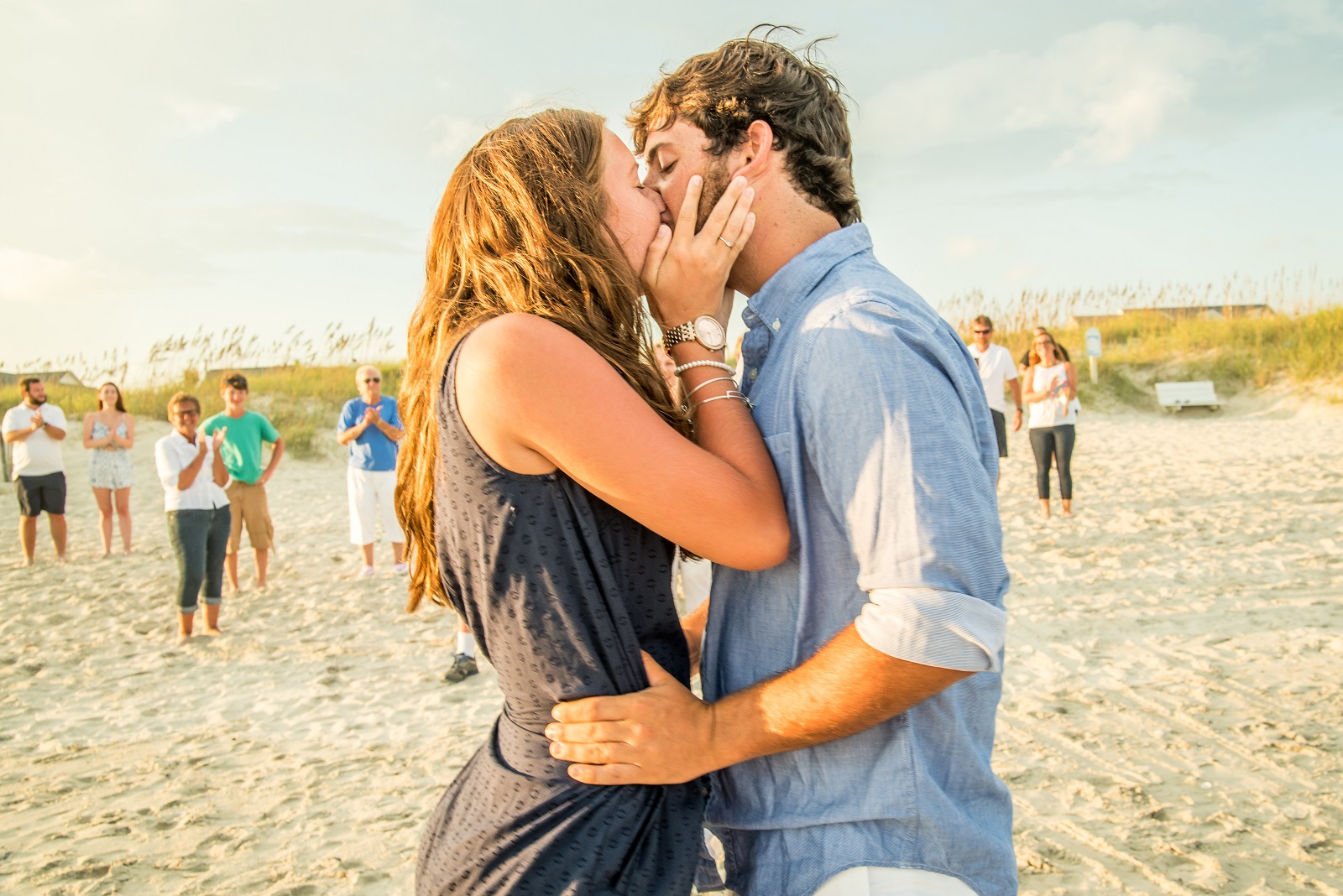 It was truly a magical moment for Dani and Colston and their families. And it was such a privilege for Beaufort Photography Co. to capture their special time. Congratulations you two, we're so happy for you!