Happiness is…
George Burns once commented, "Happiness is having a large, loving, caring, close-knit family…in another city." Not so for the Munsons and the Mannings. These families exude a joy and happiness that truly defines the meaning of the word "family." Their laughter with (and at) one another and their love for one another was nothing short of contagious!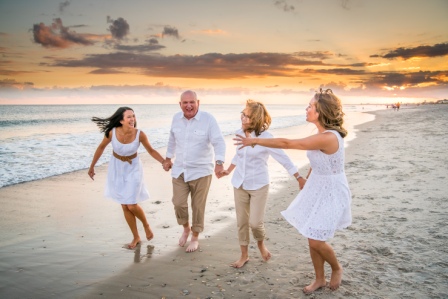 When Tami contacted Beaufort Photography Co. to see if we were interested in photographing her family, we couldn't say "yes" quick enough. Her parents were going to be in town celebrating their 41st wedding anniversary so family photos were a must.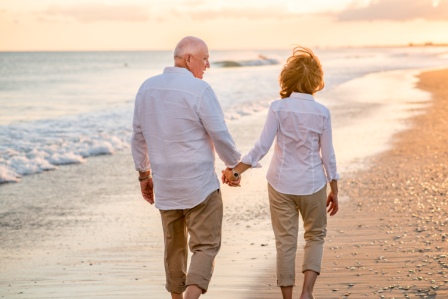 Tami, her husband and kids, her sister, and her parents made for one fun family! I was honored to spend some time with them and capture their special day. It's my hope these photographs leave them smiling and happy and remembering every time they look at them.

Why am I allowed two?
G.K. Chesterton wrote, "Here ends another day, during which I have had eyes, ears, hands, and the great world around me. Tomorrow begins another day. Why am I allowed two?"
I love Chesterton's perspective. It was the way I felt while photographing Tami and her family last week on Atlantic Beach. It's days photographing families like these that leave me so grateful. "Why am I allowed two?"

Contact Beaufort Photography Co. Today
While the 2016 tourist season on the Crystal Coast is drawing to an end, there are still plenty of sunsets like last weekend on the horizon. I hope you'll consider Beaufort Photography Co. for your family portraits. You can reach us via our website (www.beaufortphotographyco.com), phone (252.312.9130), or email ([email protected]).
So whether on the beach, in the historic district, along the boardwalk, across to the islands, or walking the trails, the photo opportunities are endless. Give us a call the next time you decide to celebrate, "Why am I allowed two?"