Bohemian brides magical forest
Bohemian brides magical forest…best friends…back-to-back weddings. This was the premise behind our recent Bohemian bridal photo shoot with Kimberly and Jadranka.
Beaufort Photography Co. teamed up with a group of amazing models and wedding vendors to photograph these beautiful Boho brides and best friends on their wedding day along the Crystal Coast in Atlantic Beach and Indian Beach, North Carolina.
Last week we caught a glimpse of Kimberly and Jadranka on the dunes in Atlantic Beach. You can see those photos HERE. Today we're following them into a magical forest, a land of make believe amidst Live Oak canopies and backdrops.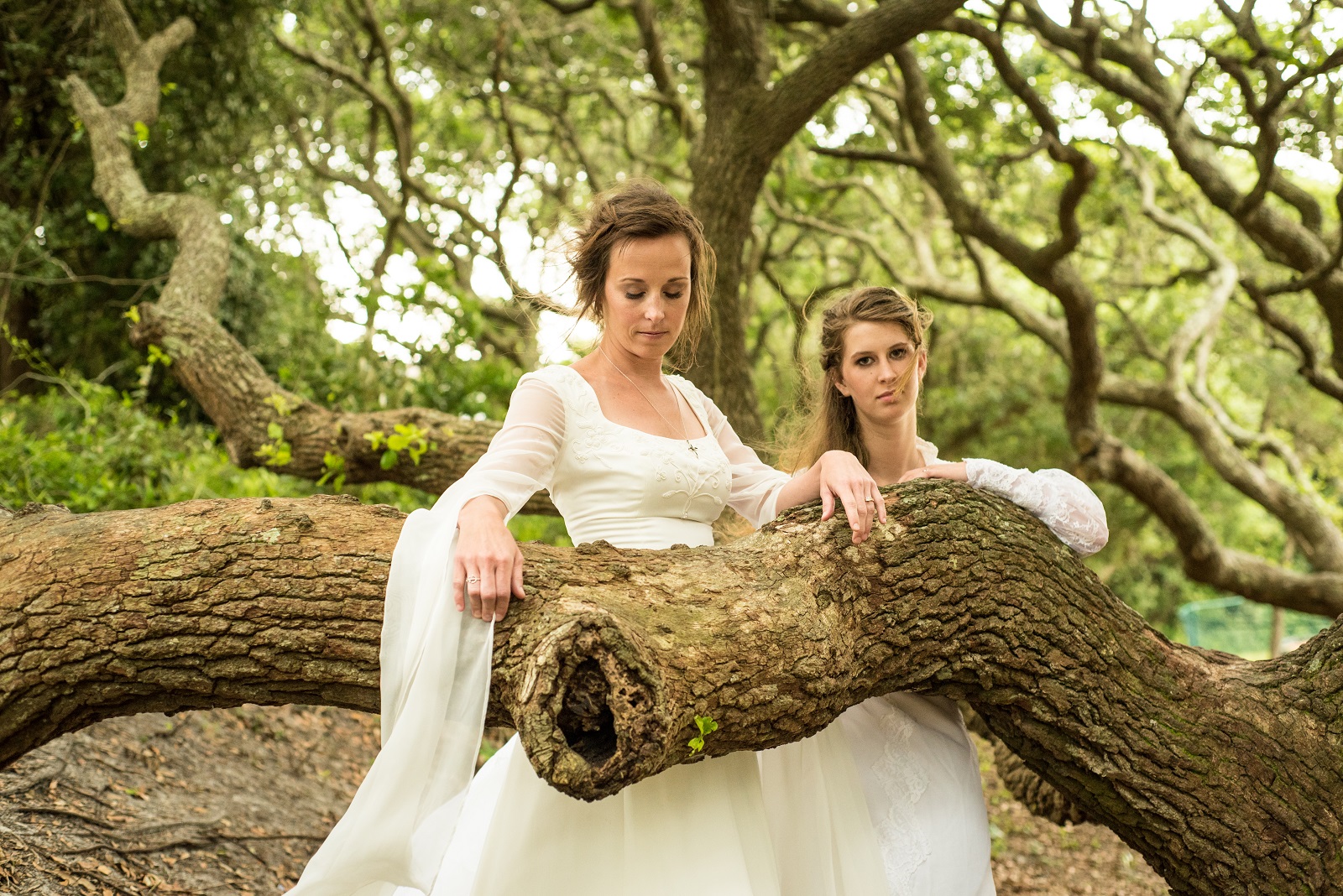 Laurie and the girls at The Vogue of Swansboro did an amazing job with the girls' hair and makeup. Rachel provided the girls with wonderful vintage wedding gowns, courtesy of A Change of A Dress, and beautiful floral arrangements created by Tildy Designs.
Thanks to an amazing team:
Models – Kimberly & Jadranka
Gowns – A Change of A Dress
Hair & Makeup – The Vogue of Swansboro
Floral Arrangements – Tildy Designs
1964 Chevrolet Wagon & long boards – Thad and Stacy
Photography – Beaufort Photography Co.
Next week we'll wrap up this series by checking out Kimberly and Jadranka with their long boards and a choice 1964 Chevy wagon.