Featured in Bride & Groom Magazine
Beaufort Photography Co. featured in Bride & Groom Magazine
Upon returning to the coast this past weekend, I was thrilled to discover the styled photo shoot Beaufort Photography Co. worked on in June is featured in the new 2016-2017 issue of Bride & Groom Magazine!
On June 27, we posted a story on our blog about the photo shoot with Kaylee and Kent at the Ocean Club. You can read that HERE.
Below are a few photos from the Vendor Spotlight feature in Bride & Groom Magazine on pages 20-21.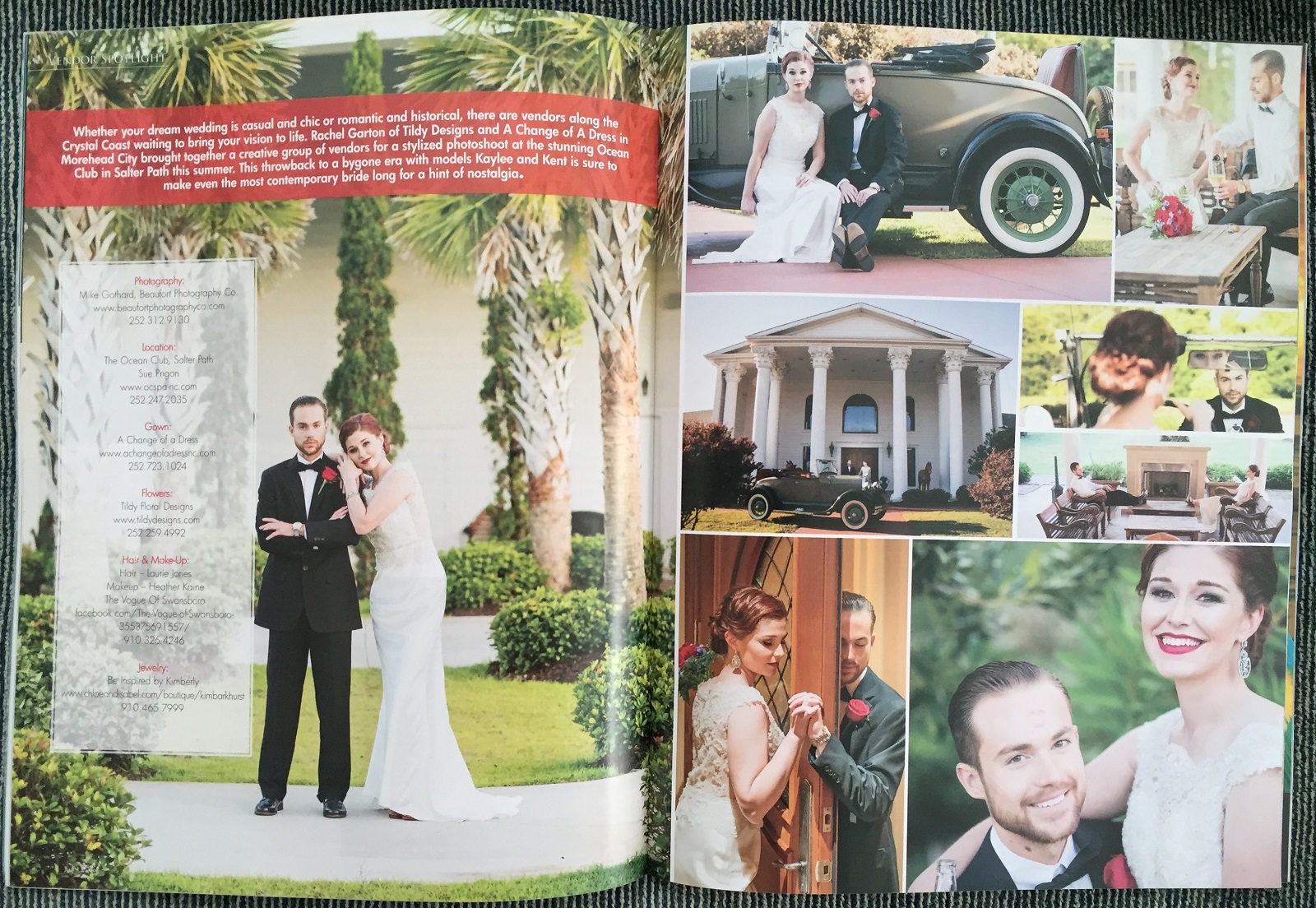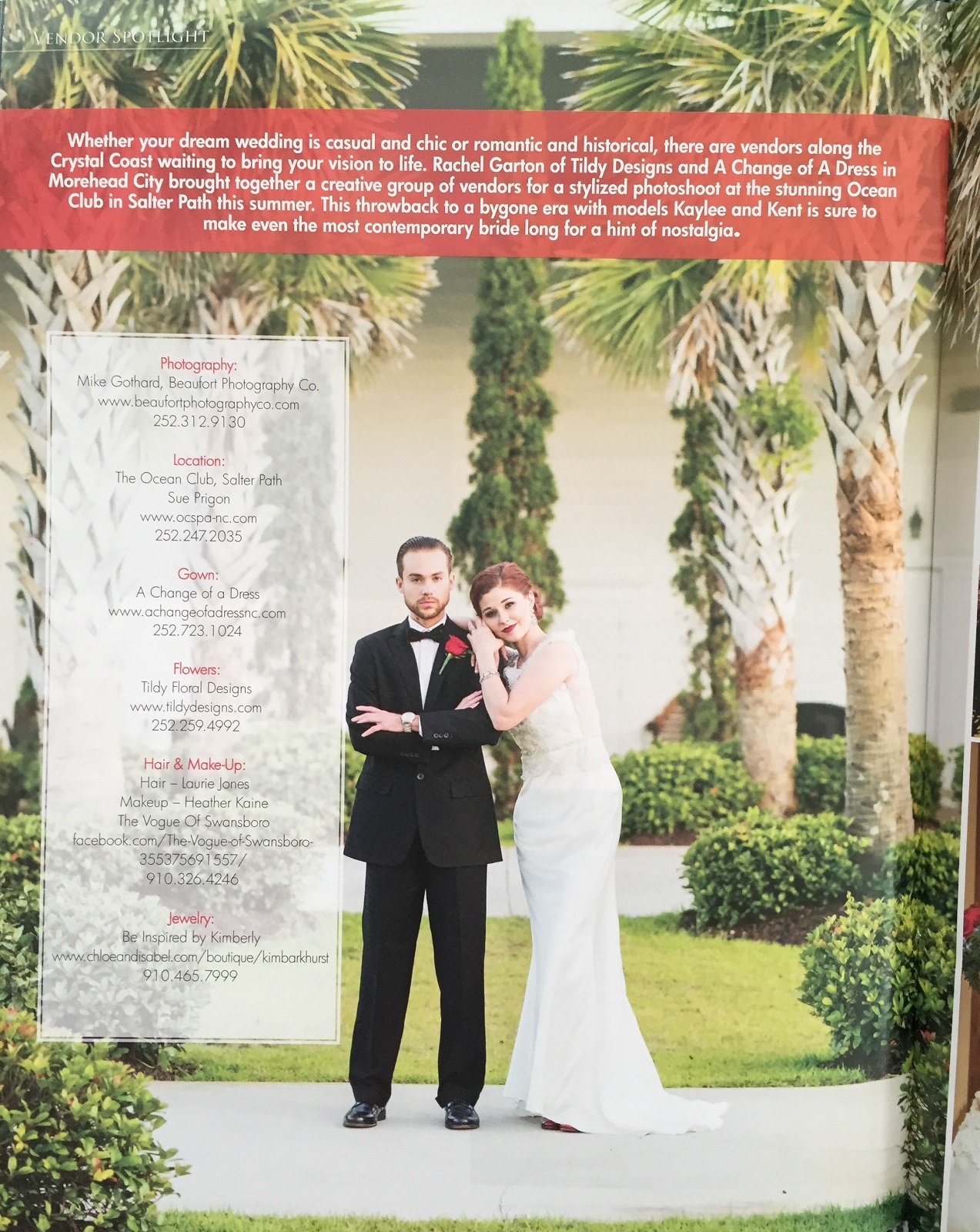 Thank you to the team at NCCoast for an awesome feature! You can find NCCoast publications HERE.
And thank you to the amazing team that made the shoot possible. If a wedding is on your horizon in 2016-2017, you cannot go wrong contacting and engaging with the vendors from our styled newlywed shoot at the Ocean Club.
Tildy Designs
A Change of A Dress
The Vogue of Swansboro
The Ocean Club
Be Inspired By Kimberly
Beaufort Photography Co.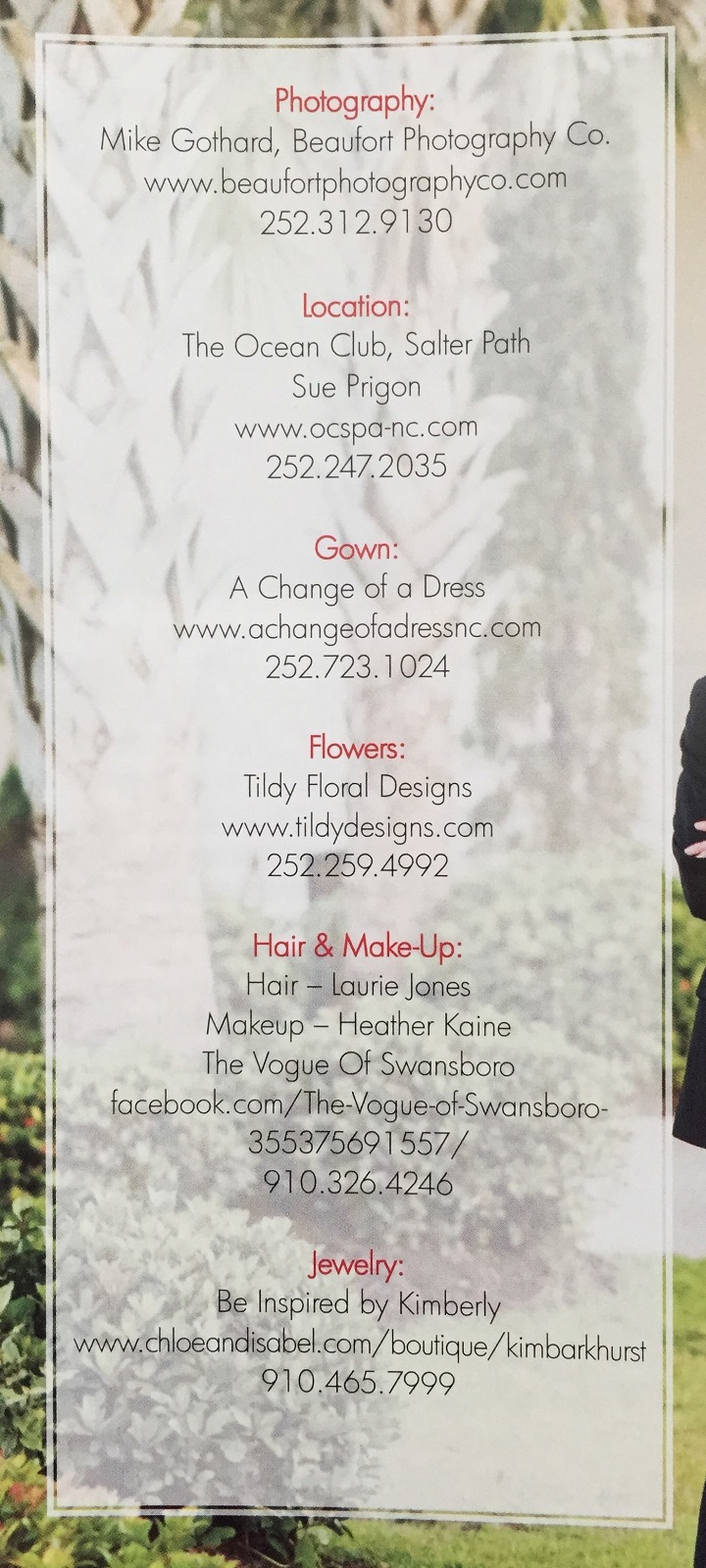 Beaufort Photography Co. is located on the Crystal Coast in Beaufort, North Carolina. As a Eastern Coastal North Carolina photographer, we specialize in all facets of engagement and wedding photography, as well as lifestyle portrait photography. We call Eastern North Carolina home, but will travel for destination shoots anywhere on the planet.
So whether here on the Crystal Coast or half way around the world, Beaufort Photography Co. will do everything in our means to help make your most special of days that much more special. We would be honored to book your 2017 engagement and wedding photography today.
Contact us today
252.312.9130